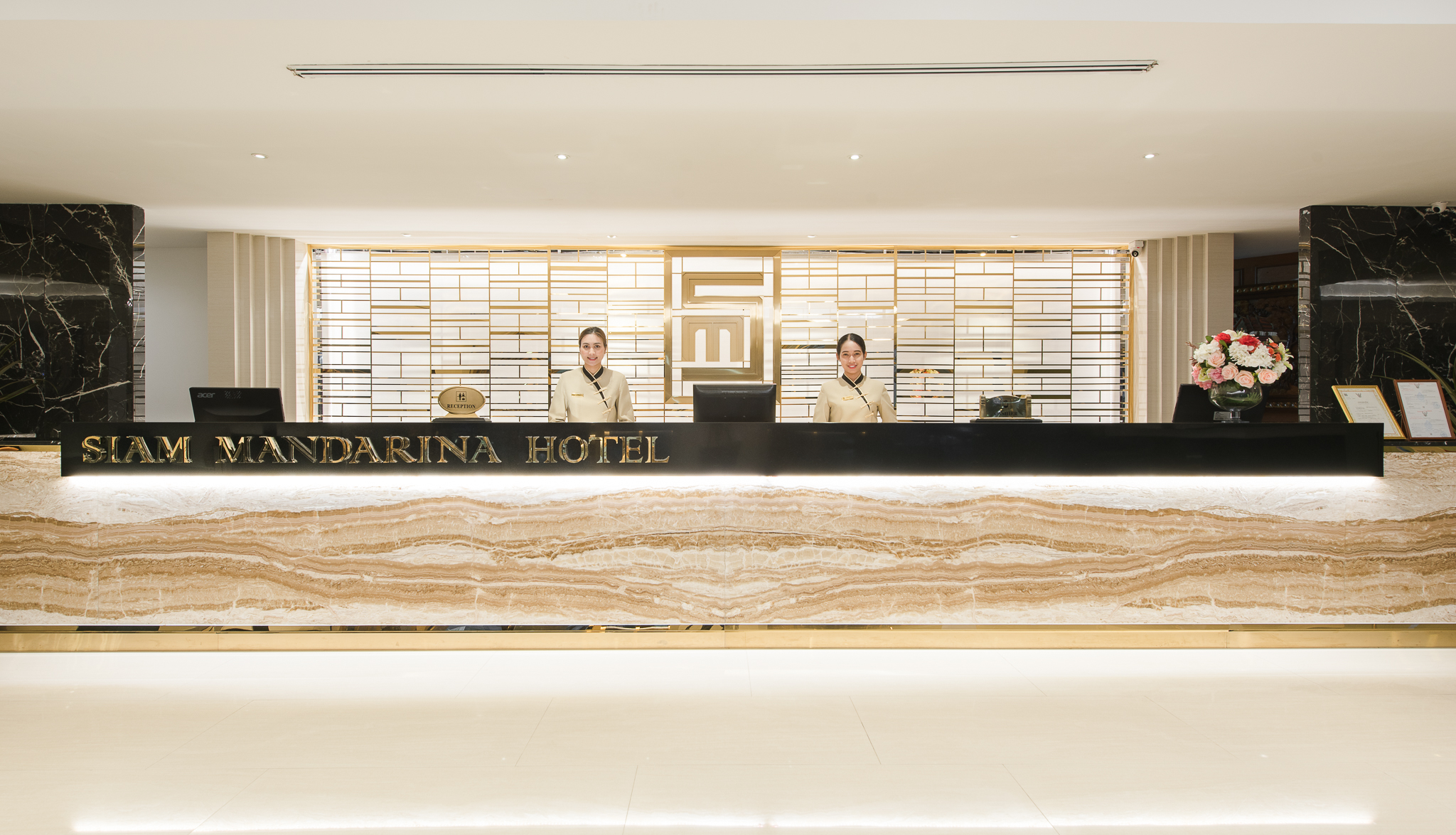 Where Every Hour is Golden Hour
Siam Mandarina Hotel
Siam Mandarina Hotel is an upscale hotel, located just 10 minutes away from Suvarnabhumi Airport (BKK). Hotel facilities includes 24-hour airport shuttle, bar and restaurant, swimming pool, gym, and banquet & meeting rooms.
Banquet & Meeting
Established in 1995, Siam Mandarina Hotel is a premier provider for event and banquet hosting in the Samut Prakarn, Suvarnabhumi Airport and Bangna-Trad area. Our banquet rooms are one of the biggest and grandest in the area. We have been hosting events ranging from weddings, company seminars, trainings, school events, to press conference, etc. There are no events too big, or too small for us.
Chevasuk (Che-va-suk) means a life filled with health and happiness. The philosophy of Chevasuk Massage & Spa is to allow our guests to achieve harmony and balance of body, mind and spirit in our unique ambiance steeped in the rich culture of Thailand. At Chevasuk, you are one massage away from a good mood, body, and soul.
Our fitness center has everything you need for a total body workout with aerobic machines, and weight training facilities
24-Hour Airport Shuttle
We provide airport shuttle that runs every hour between our hotel and Suvarnabhumi Airport (BKK). Guests can just hop on and off our shuttle based on the schedule you may find in the link below.
For pick-up from Airport, please head to Exit Gate 3. Hotel Airport Representative will be holding the Hotel Signboard shortly before you reach the Gate, on the right side (across from the INFORMATION counter). If you can't find her/him, please call the hotel +6627388191 or wait at the information counter next to the AOT counter